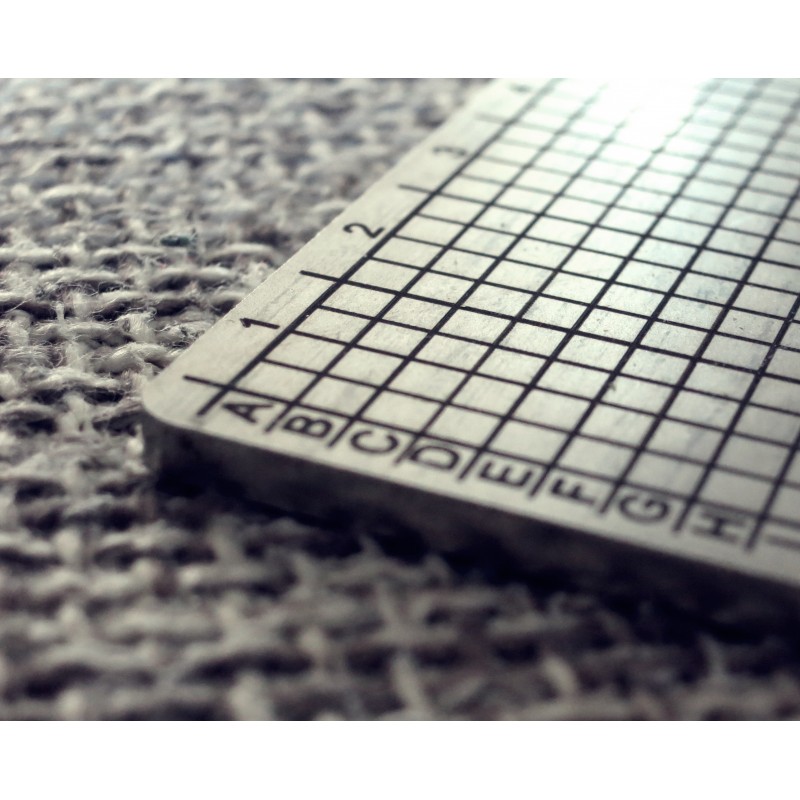  
KryptoStahl Steel Plates - Backup for your Recovery Seed Phrase
Kryptostahl - Steel Plate for backing up the recovery seed phrase of your Bitcoin hardware or software wallet.
Protects your recovery key from water, fire, acid, and other hazards.
Particularly high quality V4A stainless steel, 1.457 from Germany.
Ease of use and constant protection of your recovery key.
Steel plates optionally with standard or automatic center punch.

Secure and encrypted Payments.

Only € 3.59 shipping costs across Europe.
We accept Bitcoin & Co.
The steel plate is made of V4A stainless steel, 1.457. This is a particularly high-quality stainless steel that protects your recovery seed phrase against acid, water, heat and other mechanical influences.
The plate is 3mm thick and virtually "unbreakable".
Punch the words of your recovery seed phrase into this steel plate with a center punch.
This is easier, faster and more durable than engraving.
To do this, simply mark the first 4 letters of each word with a marker on the grid and then punch small holes in these fields with a center punch.
Why only the first 4 letters?
All words in your recovery seed phrase come from the BIP-39 word list. A characteristic of this word list is that it is sufficient to know the first 4 letters of a word in order to clearly identify it. There is always only one word that begins with the same 4 initial letters. For this reason you only need to immortalize the first 4 letters of each word on your Kryptostahl Steel Plate.
Example:
For example, let's say access is the first word in your recovery seed phrase. How to punch in the letters a c c e at position 1 of the steel plate.
If you look at the BIP-39 word list, you will see that only the eleventh word on the list, namely access, begins with the letters "acce".
There is space for 6 words on the front and back, for a total of 12 words per record.
If your recovery seed consists of 24 words, as is the case with the Ledger Nano S or X, you need the set with two plates.
Please select the number of panels above.
Contents: 1 or 2 steel plates including center punch (optionally with standard center punch or at an additional cost with automatic center punch)
Dimensions: 3.0 x 78 x 84mm
Materiel: V4A stainless steel, 1.457
Customers who bought this product also bought: